WE PROTECT OPEN SPACES
For you. For plants and wildlife. Forever.
News from the Green Horizon
March 10

|

Green Horizon Land Trust Annual Dinner at Bok Tower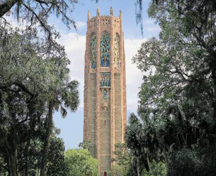 It was a lovely evening at Bok Tower Garden! Sixty-five people joined us at Bok to bask in the beautiful weather, heard the soothing sounds of "Changes Jazz Combo," presented the Blazing Star Award to Buck and Linda Cooper, heard Reinier Munguia speak about Biodiversity and honored Lou Parrott with the naming of the Luther C. Parrott Trail at Lewis Arboretum. This event once more highlighted the importance of community to achieving our conservation goals.
Did you have to miss the dinner? If so, you can still make a donation online with credit card or PayPal account. Your generosity helps us protect the open spaces.
---
March 5

|

Bok Gardens Nature Trail Opens Onto Pine Land Preserve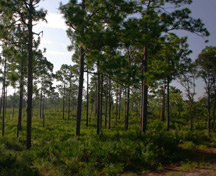 At 9:00 am on March 1, 2013, David Price, President of Bok Tower Gardens (also President of Green Horizon Land Trust), presided over the ribbon cutting that opened a 1.5 mile trail that winds through open lands surrounding Bok Tower Gardens. The preserve with its hiking trails, educational and interpretive signage, picnic shelters, recreational opportunities, and restoration work is the product of a partnership between Green Horizon Land Trust and Bok Tower Gardens, with the help and support of many other organizations. Read more....
---
February 23

|

Grand Opening of Lewis Arboretum and Parrott Trail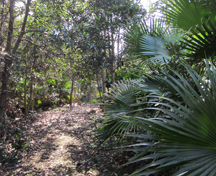 More than 40 hikers joined us in celebrating the culmination of work to provide public access to this unique 42 acres of Florida Heritage in February. It's never too late to walk the trails and explore the largest collection of palms you'll encounter in central Florida. This hidden treasure is now protected forever due to the generosity of Tal Lewis who donated the Polk county landscape he had shaped and tended for over forty years... more