WE PROTECT OPEN SPACES
For you. For plants and wildlife. Forever.
News from the Green Horizon
March 15

|

Green Horizon Land Trust 2015 Annual Dinner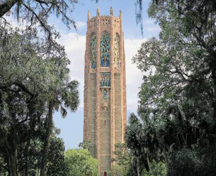 Membership Meeting at Bok Tower Garden
1151 Tower Gardens Boulevard - Lake Wales, FL

$30 Donation per person
includes FREE entrance to the Gardens.
On-line Reservations:

Or mail your donation
with This Form to:
Green Horizon Land Trust, Inc.
P.O. Box 2445
Lake Wales, FL 33859-2445

Questions?
Call: 863.678.1237
Email Us

Our 2015 annual membership meeting and dinner at Bok Tower Garden celebrates our appreciation for Florida's open spaces.
A donation of $30 per person includes a guided hike at 4 p.m., a reception at 5:30 p.m., followed by dinner (catered by Terri Lobb Catering) and program at 6:30 p.m. It also includes free admission to Bok Tower Gardens for anyone wishing to come early for the 1 p.m. or 3 p.m. carillon concert.

Entertainment for the evening features light jazz, sounds of saxophone and guitar from local artists, David Prince and Dave Smith, who call themselves "Changes."

Another of the evening's highlights is the presentation of The Blazing Star Award, which honors those who have made significant contributions to the preservation of environmentally-sensitive lands or environmental education. The 2015 recipient is Myra Zilahy, native of Babson Park, one of the founders of Green Horizon Land Trust, and past president of Defenders of Crooked Lake. For more about Blazing Star awards and their recipients, visit the Awards page.
About our Program
Our dinner program will feature Dr. Harold Browning, the Chief Operations Officer of the Citrus Research and Development Foundation, a non-profit Direct Service Organization of the University of Florida. Dr. Browning will present "Citrus Greening."
Dr. Browning earned his BS in Biology from Willamette University, Salem, Oregon, followed by his PhD in Entomology from the University of California, Riverside. He began his career in the Entomology Department at Texas A&M University, before joining the faculty at the Citrus Research and Education Center (CREC), University of Florida, IFAS, Lake Alfred. At CREC he was a Professor of Entomology and became Center Director before serving as Executive Director of the Citrus Research and Education Foundation, which supports CREC. After retirement, Dr. Browning joined the Citrus Research and Development Foundation as COO.
Your Invitation and Response Card can be downloaded here.
Silent Auction Fundraiser
Our silent auction fundraiser at the event features paintings, pottery, plants and books of interest to the Green Horizon membership.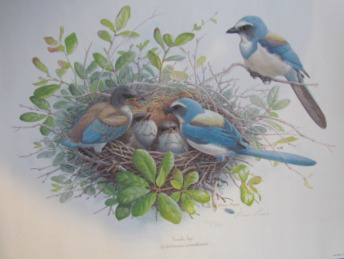 These include signed original Highwaymen paintings by Al Black and numbered prints by Diane Pierce. For pottery enthusiasts, we have a porcelain bread tray, mugs, and plate by Brook Pottery. Our selection of plants comes from The Natives and Bok's gift shop. Book offerings include The Highwaymen Legendary Landscapes, Rufino Osorio's A Gardener's Guide to Florida Native Plants, Marc C. and Maria Minno's Florida Butterfly Gardening and much more.
Click on an image below for a larger view.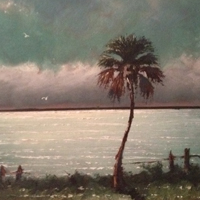 Original Painting by Florida Highwayman Al Black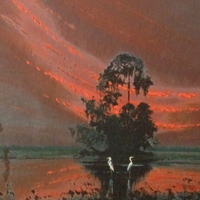 Original Painting by Florida Highwayman Al Black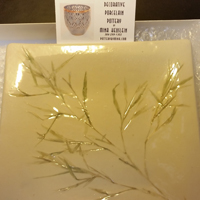 Mina Heuslein Square Porcelain Pottery Plate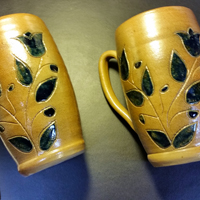 Pair of Artisan Porcelain Mugs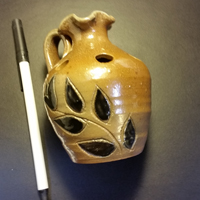 Williamsburg Salt Glaze Pottery Holder Vase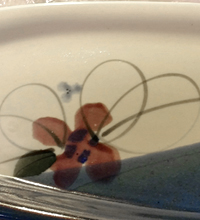 Porcelain Bread Tray from Brooke Pottery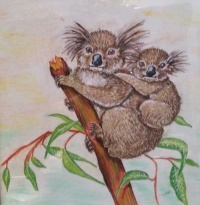 Framed Pastel by Mary Walkup from One of a Kind-Couture for Less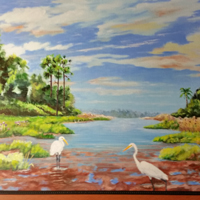 Framed Acrylic by Diane Lescard
Green Horizon is seeking additional annual meeting sponsors and silent auction items. If you or your business can help, please contact us. For more information, download our donation and sponsorship letter here.
September 27

 

|

New Signs Welcome Public to Lewis Arboretum and Parrott Trail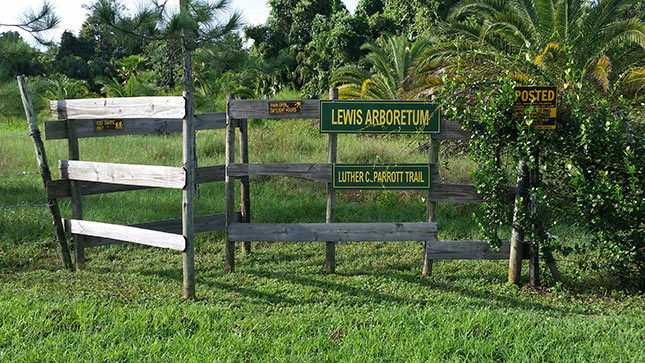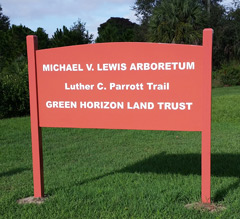 This summer Green Horizon Land Trust installed signs at Lewis Arboretum along Overlook Drive, Winter Haven, FL. The signs help the public locate the property, park their cars and find the trail.
The signs were donated by Talbot Lewis, who also donated the 42-acre parcel to Green Horizon Land Trust in March, 2011. The "arboretum," named in honor of Talbot's son, Michael V. Lewis, contains a mix of native and exotic ornamental plants reflecting Polk County's horticultural heritage. On February 18, 2013, the gates opened for the public. The property now hosts a community park with a 1.4 mile trail named in honor of Luther Parrott, past executive director of Green Horizon, complete with strategically placed benches along the trail.
Read more about it here.
 December 19

 

|

Longleaf Pine Tree Planting at Pedersen Preserve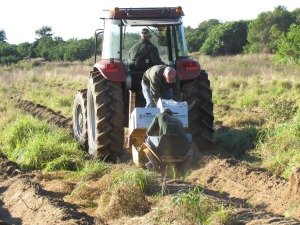 Four thousand (4,000) longleaf pine trees were planted at Pedersen Preserve (S. Scenic Highway 17, Dundee, FL) the morning of Thursday, December 19, 2013 as part of the planned pine tree restoration project on five (5) acres of old citrus grove fronting Hwy. 17. 
This planting (and holiday season) kicked off our Plant - A - Tree Gift Certificate fundraiser. For each Certificate purchased, a longleaf pine tree will be planted at Pedersen Preserve, Dundee, FL, on behalf of the recipient.  Each tree may be purchased for $10.  Gift recipients will receive a Plant - A – Tree Certificate and map with directions to Pedersen Preserve to enable them to visit the pine forest, hike the trails and enjoy the preserve now and into the future as their pine tree (and the pine forest) grows.  Plant - A - Tree Gift Certificates are available year round for special events, birthdays, anniversaries and holidays.
Plant – A – Tree Certificates are made possible through Green Horizon Land Trust's, Plant – A – Tree Certificate Program. Plant – A – Tree is a local, central Florida program providing families, schools, and communities with fun, hands-on opportunities to plant trees or simply gift trees that will be planted on the recipients behalf. All trees will be planted in Central Florida and are native species that help protect and restore natural areas that provide habitat for wildlife.  
September 28

|

National Public Lands Day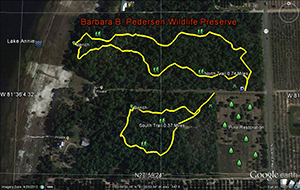 Volunteers from one Girl Scout Troop and one Brownie Troop participated in trail maintenance activities at Pedersen Preserve (S. Scenic Highway 17, Dundee, FL) the morning of Saturday, September 28, 2013.  Thank you!
July 27

 

|

Ridge Ranger's Melaleuca Tree Removal Workday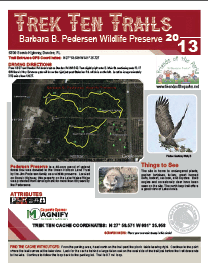 Invasive exotic Melaleuca trees were cut and treated with herbicide along the shoreline of Lake Annie at Pedersen Preserve (S. Scenic Highway 17, Dundee, FL) the morning of Saturday, July 27, 2013.  Thank you to the more than one dozen Ridge Ranger volunteers who worked to make this day a success! 
March 5

|

Bok Gardens Nature Trail Opens Onto Pine Land Preserve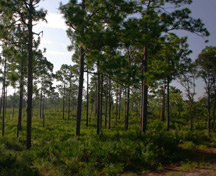 At 9:00 am on March 1, 2013, David Price, President of Bok Tower Gardens (also President of Green Horizon Land Trust), presided over the ribbon cutting that opened a 1.5 mile trail that winds through open lands surrounding Bok Tower Gardens. The preserve with its hiking trails, educational and interpretive signage, picnic shelters, recreational opportunities, and restoration work is the product of a partnership between Green Horizon Land Trust and Bok Tower Gardens, with the help and support of many other organizations. Read more....
---
February 23

|

Grand Opening of Michael V. Lewis Arboretum and Parrott Trail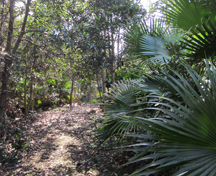 More than 40 hikers joined us in celebrating the culmination of work to provide public access to this unique 42 acres of Florida Heritage in February.  It's never too late to walk the trails and explore the largest collection of palms you'll encounter in central Florida. This hidden treasure is now protected forever due to the generosity of Tal Lewis who donated the Polk county landscape he had shaped and tended for over forty years... more